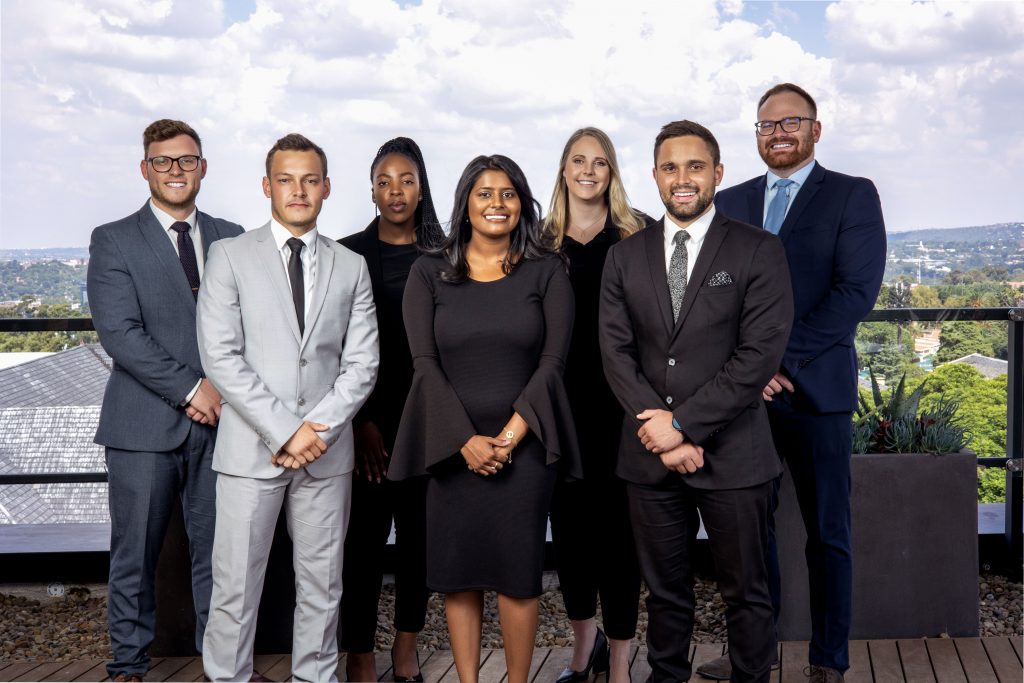 B.Com Law, UJ & LLB, Unisa
Ulrich Roux is the founder and managing director of Ulrich Roux & Associates. Ulrich obtained a B.Com Law degree from the University of Johannesburg in 2005, and completed his LLB degree at the University of South Africa in 2010.
Ulrich started his career as a defence attorney, representing clients in the District, Regional and High Courts of South Africa whilst serving his articles at BDK Attorneys in Johannesburg. In 2013, aged 29, he was incorporated as the youngest director in the firm's 60-year history.Ulrich has built up an extensive commercial, civil, family and criminal law practice. He has gained a wealth of experience whilst working on complex matters, often partnering with the best senior counsel in the country.
Ulrich's track record speaks for itself. He has proven over the years to be an attorney who will not rest until his client's mandate has been carried out and the best result possible has been achieved. Whilst he is sensitive to clients' needs and instructions, Ulrich prides himself on advising clients adequately to ensure that the client is always left in a better position, no matter the circumstances.
South African and international media agencies rely on Ulrich's extensive legal knowledge and he is featured daily as a legal expert on a variety of television news channels, radio stations and newspapers.
Ulrich is a keen sportsman. He has completed numerous Iron Man events as well as running and cycling races all over the world.
LLB, University of Pretoria (cum laude)
Vanessa was made a director of Ulrich Roux & Associates during August 2021. She completed her LLB degree at the University of Pretoria, qualifying Cum Laude, being named the top student in Children's Law and is a member of the Golden Key Association. 
Vanessa is in the process of obtaining her qualifications as a notary and conveyancer and is also currently studying towards her LLM in Child Law at the University of Pretoria. Vanessa completed her articles under Ulrich Roux in 2017 and was admitted as an attorney of the High Court of South Africa in early 2018. 
In only a short period of time, Vanessa has gained valuable exposure and experience in criminal, commercial and civil litigation, whilst also proving to be a leader in the field of children's law. She has built up an extensive client base, in the process achieving excellent results for her clients, always ensuring that she is fully acquainted with the applicable law and legal principles when addressing her clients' matters.
JP is an experienced litigator, having been admitted as an attorney of the High Court of South Africa in 2012.
His key areas of practice extend to criminal, labour, commercial and contractual litigation. His stellar legal argument, knowledge of court procedure and familiarity with the South African Judiciary affords him extreme versatility in his preferred areas of practice. 
JP's legal career commenced as a public defender for Legal Aid South Africa. His natural abilities were soon recognised nationally when he was awarded the formal title of National Candidate Attorney of the Year.
JP obtained an LLB degree from the University of Pretoria and is currently pursuing a further international qualification in Corporate Governance, Risk and Compliance.  
JP is most comfortable when arguing complex criminal matters in our various courts in South Africa. He believes that every person is entitled to a strong defence and thrives being the underdog, always ensuring that his clients, regardless of the charge they might be facing, are always given the best opportunity at success when having to defend themselves.
LLB & BACHELOR OF SOCIAL SCIENCE, UCT
Being an admitted attorney of the High Court of South Africa, Storm obtained both her Bachelor of Laws and Bachelor of Social Sciences degrees from the University of Cape Town.

Storm is a skilled and experienced litigator and feels most at home when fighting for her clients in open court. Her areas of expertise include commercial, civil and criminal litigation, matrimonial and family law and general property and labour law matters. She has a keen interest in human and socio-economic rights and is passionate about assisting society at large in understanding their legal rights. Storm's passion for the law is a pinnacle strength which drives her to deliver excellent legal solutions for her clients.

Storm strives to deliver expert client service and is dedicated to finding specialist solutions that are most appropriate to the unique circumstances which clients find themselves in. She invests intensely in her clients' experience, and it goes without saying that her approachability, unwavering dedication to achieving success and relentless persistence leads her to overcome the most difficult legal challenges.
Clarisa Nel is an Associate at Ulrich Roux and Associates. She obtained her LLB degree at the University of Johannesburg in 2019, although she first registered as an article clerk in 2017. She completed her articles and was admitted as an Attorney of the High Court of South Africa in April 2021.
Whilst having gained valuable experience in all areas of the law, Clarisa has developed a passion for all aspects of civil, general matrimonial and family law, together with a special interest in contractual, commercial and labour law. She prides herself in producing work that is of the best quality and strives for nothing short of perfection in this regard. She believes that the ability to analyse every matter individually and to create a strategy depending on the facts and the merits of each specific matter, is the key to achieving the best results.
Clarisa always ensures that her client's interests and needs are thoroughly looked after whilst offering sound advice throughout the process. She never hesitates to go beyond what is expected to achieve the best outcome and result for her clients.
Geraldean completed her LLB at the University of South Africa in 2016 and is currently completing her masters degree in Criminal and Criminal Procedural Law. She completed her articles in 2022 under Ulrich Roux and demonstrates enthusiasm in a variety of fields of law. She has a particular appetite for criminal law, family law, commercial law and civil litigation.
Geraldean exhibits a passion for not only the law but engaging and assisting clients in finding dynamic and strategic solutions to their legal problems. Her dynamic and thorough approach ensures that her clients are looked after and that the best interests of her clients are placed in a position of prominence.
Cameron obtained his B Com Law in 2016 from the Independent Institute Education and his LLB from the University of Pretoria in 2019.
He commenced his articles in 2020 at a specialist commercial law firm and also worked extensively on RAF matters. Cameron joined Ulrich Roux & Associates in March 2022 as an Associate Designate and is presently awaiting his admission as an Attorney of the High Court. Cameron has a keen interest in criminal law, as well as general commercial litigation, town planning and aviation law and is looking forward to expanding his knowledge and experience with our firm.
Matthew completed his BA degree at the University of the Witwatersrand in 2016 and further completed his postgraduate LLB in 2019.  He commenced with his articles in January 2020 and is now in his second year. Through his time at URA, he has had the opportunity to work closely with the senior members of our team and gained invaluable experience and knowledge. His experience has only served to grow his enthusiasm for Family and Corporate Law. 
Matthew is well on his way to joining the legal fraternity, and URA is excited to help him on his journey and watch him excel.
Thiavna obtained her BA (Law) degree at the University of Pretoria in 2018 and her LLB from the same university in 2020 and is currently a member of the Golden Key Association. She was also the recipient of the Department of Private Law Prize for being the top student in Law of Damages.

In 2020 , Thiavna was published in the Pretoria Student Law Review for her article which deals with the rights and obligations of a "mandated reporter" in South Africa with the welfare and safety of minor children.

She commenced her articles in January 2021 and has a keen interest in family, international and commercial litigation.

During her time at URA, Thiavna has gained valuable experience and exposure in various fields of the law and has always ensured that her client's best interests are attended to in a meticulous manner.

She prides herself with keeping up to date with current events of the legal world and looks forward to growing with the URA firm as an upcoming, dynamic attorney.
Bradon completed his LLB degree at the University of the Free State in 2021 and is currently a member of the Golden Key Association. He commenced with his articles in January 2022 and has a keen interest in Children's Law, Criminal Law and Delict. 
Bradon is keen to gain experience at our dynamic firm and aspires to be a force to be reckoned with in the near future in the legal field.
Bongiwe Radebe completed her B Com Law degree in 2016 as well as her LLB degree in 2019 from the University of Johannesburg.
Bongiwe has completed her PLT course with LSSA in 2021 and attended the Trial Advocacy Course in 2021 with the Black Lawyers Association.
She commenced her first year of articles on 3 January 2022 and has a keen interest in Commercial; Corporate law and Civil litigation
Kedi joined URA in October 2021 as our new office manager and is the first person you will meet when walking through our doors or phoning our busy practice. Kedi is responsible for ensuring that our lawyers are always in the know and our clients happy and prides herself on being an absolute professional when dealing with clients and lawyers alike.